Our Services
Retirement Solutions goal is to be your premier resource for individualized retirement plans, offering a variety of financial analysis services and products to help you break through the roadblocks of money management.
Professional Financial Analysis in San Antonio, TX
There are many financial analysis products in the market, and so choosing the ones that best meet an individual client's needs can be complicated. Informed decisions about the products in any portfolio are best made after an assessment of individual needs. After meeting to do this, you are better informed when the time comes to choose from a comprehensive suite of products and services and select those that address your unique situation.
Products and services include:
MUTUAL FUNDS
IRAS & ROLLOVER SERVICES
IRAs (Individual Retirement Accounts) are savings plans with special tax breaks that can help you manage your savings for retirement. Get personal guidance on your IRA strategy with Robert's expertise in financial analysis in San Antonio, TX.

FINANCIAL ANALYSIS
Do more to help manage your money more effectively and work toward your personal financial goals through personal financial analysis.

RETIREMENT INCOME PLANNING
A great way to help achieve financial independence is by establishing a personal retirement plan using the right combination of strategies.

RISK MANAGEMENT
Successful investing is based on managing risk. By understanding what risk means, Robert can help you develop a customized investment strategy to use to your advantage.

FIXED ANNUITIES
There are four basic types of annuities: fixed, immediate income and modified guaranteed. Depending on your individual needs, Retirement Solutions can help determine the best one for you.

REIT
Real Estate Investment Trust.

VARIABLE ANNUITIES
MANAGED FUTURES FUNDS

LIFE INSURANCE
Whatever your budget and your needs, a life insurance policy from Retirement Solutions can help protect those who matter most to you.

ESTATE ANALYSIS
Estate analysis is one of the most important steps to take to ensure your estate is settled the way you desire. The professionals at Retirement Solutions can provide assistance to preserve your assets and to make sure your final property wishes are honored. By taking the time to listen and understand every one of his clients' diverse needs and goals, our financial analysis services are designed to match clients perfectly. Highly qualified and service-driven, our team is ready to put considerable experience into delivering comprehensive solutions that work for you.

LONG TERM CARE
Unlike traditional health insurance (including Medicare), which mainly covers medically necessary care to help those who are sick or disabled recuperate, long-term-care insurance kicks in when a policyholder suffers from a chronic condition and needs assistance with basic tasks such as bathing and eating. Most long-term-care insurance will cover the costs of nursing homes, assisted-living facilities, adult day care and even in-house care.

For some, such coverage can be a lifesaver. But whether it's right for you depends on a number of factors, including your finances, your family's health history and your tolerance for risk. Retirement Solutions can help you cut through the hype and take control of the final years of your life.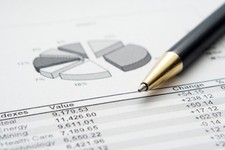 Retirement Solutions and LPL Financial do not provide legal advice or services. Please consult your legal advisor regarding your specific situation.